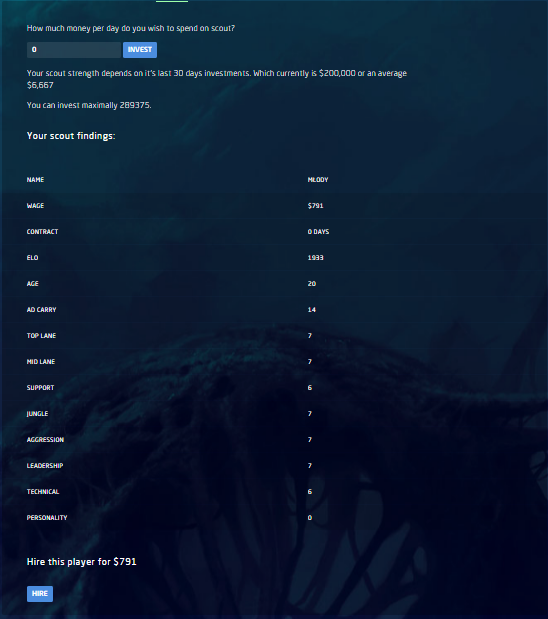 Scout is the third menu in the players menu. In this menu you can assign the amount of money you intend to give to your scout. The money given to a scout will last thirty days before it is deleted from the system. The amount of money given is a one time amount and must be updated on a daily basis.
Once you give money to your scout, the scout will locate players who are not currently contracted to a team. These players may either be artificially generated by the game, or the scout will find players whose contracts have expired. The players are then order by ELO with the person who has invested the most in scouting in the last thirty days being given the player with the highest ELO. It then goes down sequentially, with the 2nd highest investing player getting the 2nd highest elo player. This happens daily with players who are not signed being re-inserted into the system.
Ad blocker interference detected!
Wikia is a free-to-use site that makes money from advertising. We have a modified experience for viewers using ad blockers

Wikia is not accessible if you've made further modifications. Remove the custom ad blocker rule(s) and the page will load as expected.